Facial aesthetics at a dentist in Chelsea
Taking care of your image is an important part of maturing and at Chelsea Green Dental we know that being able to fulfil all your aesthetic needs in one place is a convenient way for you to go about your life. Which is why our practice is a great place to get perfect teeth as well as some cosmetic enhancement procedures that can plump and smooth away fine lines and sagging facial features. With access to anti wrinkle injections and dermal fillers at a dentist in Chelsea, you can take control of the face you want the world to see, improving on what nature gave you and fighting back against ageing at the same time.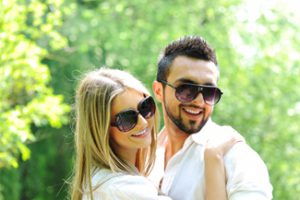 Anti wrinkle injections
More people than you know are getting anti wrinkle injections, it is a fast and simple way to improve your appearance without damaging your skin. Through the use of very fine needles, we are able to inject an agent beneath the skin that will block the nerve that sends signals to tiny facial muscles that cause expressions. Once these nerves are blocked those tiny muscles will relax and areas that look wrinkled appear more smooth, as the muscles are no longer holding the wrinkles tightly. This treatment lasts 4-6 months and you will need a top-up, as the nerve blocker begins to wear off. The areas you can treat are the forehead, between the brows, around the eyes, and around the mouth.
Dermal fillers
Dermal fillers are a great way to plump up tired and sagging skin at a dentist in Chelsea. A filler is a special hyaluronic acid gel that is injected beneath the skin in order to create fullness. Hyaluronic acid is a substance that naturally occurs in the skin, it loves to hold on to water and has a great way of creating natural-looking enhancements like the lips, cheekbones, chin and jawline. Dermal fillers can also be used to fill in deep wrinkle areas or imperfections like a chin dimple or deep frown lines. They last about 6 months and will need to be topped up regularly to maintain the appearance of fullness in the face.
Treat yourself to a whitening treatment while you're at it
Seeing as you have an interest in maintaining a youthful and well-groomed appearance, why not treat yourself to a tooth whitening treatment at your dentist in Chelsea? These bleaching treatments can take old stained yellowed teeth and make them a few shades whiter and brighter, instantly giving you a youthful and clean appearance. A bright white smile goes a long way and people may be more receptive to you because of a beautiful smile. By painting a special bleaching agent onto your teeth which we then activate with a special light, we are able to lift stains to reveal more beautiful teeth. People often choose to do this once they have had a hygiene appointment where their teeth and gums have had a proper clean. Investing in your smile is as important as investing in your face.