Chelsea Green Dental: a dentist in Chelsea offering dental implants
At Chelsea Green Dental, we want you to feel confident about your smile. We believe that every patient we treat should want to look in the mirror and smile; stand proud for a photograph and feel confident at their next business meeting. A winning smile is half the battle in negotiations, after all! Choosing a dentist in Chelsea who understands your specific needs is essential, and knowing their experience is relevant to your needs is also important.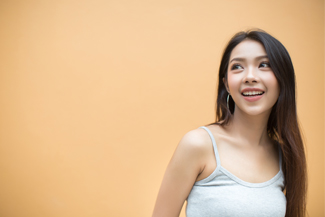 Chelsea Green Dental was established by a consultant in oral surgery and has many years of experience in dental implants. If you are missing one or more of your teeth, we can help you to get an improved appearance with dental implants.
Dental implants
We truly believe that dental implants are the next best thing to having your natural teeth. They consist of titanium screws that act as artificial roots for your replacement teeth, which can be crowns, bridges or dentures. This means that the replacement teeth are securely fitted and you can eat and drink as normal.
What are the other benefits of implants?
Aside from the stability that implants offer, another major benefit of implants is that you can brush and floss regularly as normal, allowing you to maintain your oral hygiene. Additionally, having gaps in your smile can lead to gum disease and further issues for your remaining natural teeth. By completing your smile with implants, you are protecting both your gums and your other teeth from such complications. Patients also find that they sometimes suffer with sunken faces when they have teeth missing and implants help to restore the structure of your face, giving you a more youthful and healthy appearance. Finally, once you have your replacement teeth, your dentist in Chelsea will make them to match your natural ones, so nobody will realise that you don't have a full set of natural teeth when you smile.
Can anybody get implants?
In order to get implants, you need to have enough bone density in your jaw to screw the posts into. By booking in for a consultation with your dentist in Chelsea, we will be able to check if this is the case. If not, we may be able to do a bone graft in order to ensure there is enough bone in the jaw to attach the screws to. During a consultation, we will be able to discuss all of the options available to you and answer any questions you may have about the treatment. We want you to feel confident about the treatment you are opting for.
Having implants isn't major surgery – it can be completed using local anaesthetic – but you will have temporary replacement teeth to allow the posts time to bond to your jaw and surrounding tissues, before we put the permanent replacement teeth onto them. Once you have them, as long as you look after them, they should last you a very long time indeed – you may not even need to replace them ever again!
If you are keen to find out more about how we can help you, why not book in for a consultation with us? We have a team of friendly and knowledgeable staff ready to welcome you and get you smiling your best smile yet.